Dr. Dre Receives Icon Award from Snoop Dogg: 'We Make Magic Together'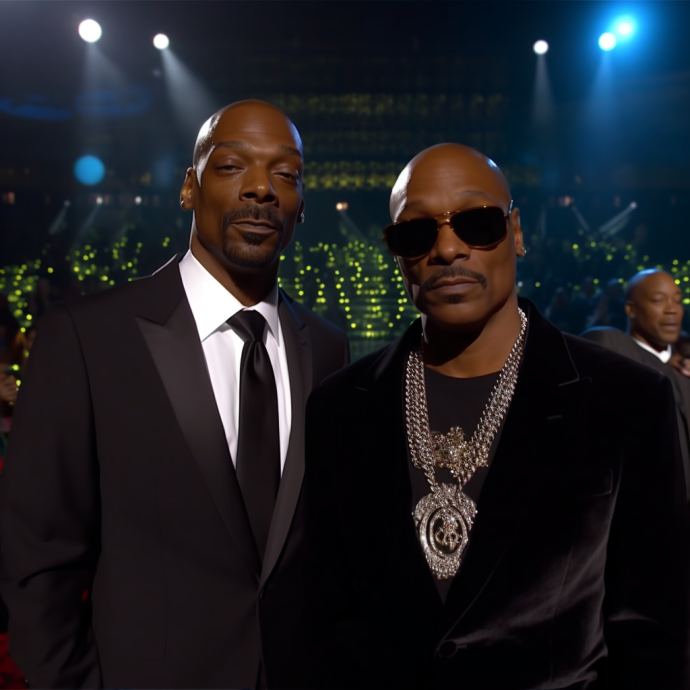 Snoop Dogg has honored his longtime friend and collaborator, Dr. Dre, with the ASCAP's inaugural Hip Hop Icon Award. The award was presented at the ASCAP Rhythm & Soul Music Awards Celebration of 50 Years of Hip Hop in Los Angeles on June 22, 2023.
Snoop Dogg praised Dr. Dre for his significant contributions to the music industry, stating, "There is nobody like Dr. Dre. It's almost unfair how many times he's revolutionized music." He also acknowledged Dr. Dre's continuous efforts to push music forward and credited him for changing his life in many ways.
Dr. Dre, the founder of Aftermath Entertainment, expressed his gratitude during his acceptance speech, highlighting the difficulty of maintaining a friendship in the music business for 30 years. He also expressed his honor at being recognized as a Hip Hop icon and noted his long-standing involvement in the industry, having been a part of it for 40 of its 50 years.
The American Society of Composers, Authors, and Publishers (ASCAP) had previously announced why Dre would be the first recipient of this award, citing his "groundbreaking" work across Hip Hop. Paul Williams, ASCAP chairman of the board and president, stated, "Dre continues to be a pivotal figure in the music industry and we are thrilled to recognize him with the inaugural ASCAP Hip-Hop Icon Award as we mark 50 years of Hip-Hop."
This award follows the inaugural Dr. Dre Global Impact Award that Dre received at the 65th Annual Grammy's in February, which was created in partnership with the Recording Academy's Black Music Collective. In 2010, ASCAP also bestowed its most prestigious honor, the Founders Award, to Dr. Dre.