Rihanna and A$AP Rocky Welcome Another Star to Their Universe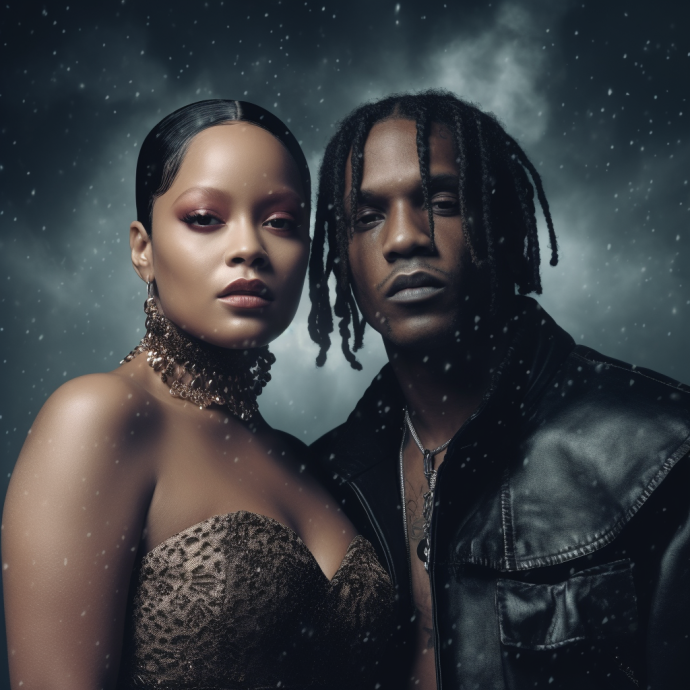 Rihanna and A$AP Rocky are floating on cloud nine as they embrace the joy of becoming parents for the second time. The music world was all abuzz when sources revealed to People that the celebrity couple recently welcomed their second child, a baby boy, into their lives on August 3 in the heart of Los Angeles.
The songstress's pregnancy journey wasn't just any ordinary one. Those who tuned into the Super Bowl halftime show earlier this year witnessed a monumental moment. Rihanna gave an electrifying performance that lasted 13 minutes, making it unforgettable not only with her vocals but also with an endearing revelation. Mid-performance, the pop icon showed off her growing baby bump to the world. This heartwarming announcement was so covert that even her dance crew was taken by surprise; they had only seen her in oversized attire during rehearsals.
This bundle of joy is the couple's second child. They first embarked on their parenting journey in 2022 when they welcomed their son, RZA Athelston Mayers. A touching tribute, he was named after the iconic Wu-Tang Clan's frontman, RZA.
On the career front, Rihanna's fans have been patiently waiting for her musical comeback. The rumors are rife about her imminent release, "R9," marking her ninth studio album and the much-anticipated successor to 2016's "Anti." The star expressed her earnest desire to Vogue UK earlier, emphasizing, "I just want to let loose. It's all about the music, the videos, and the right vibe. It's high time we got the perfect blend of visuals and tunes. I can't just put out anything."
This year seems to be filled with promises of new beginnings, both in Rihanna's personal and professional life. As fans worldwide send their congratulatory wishes for the newest addition to her family, they also look forward to her future musical work.