Biden's Strategic Pursuits in Asia: Top Highlights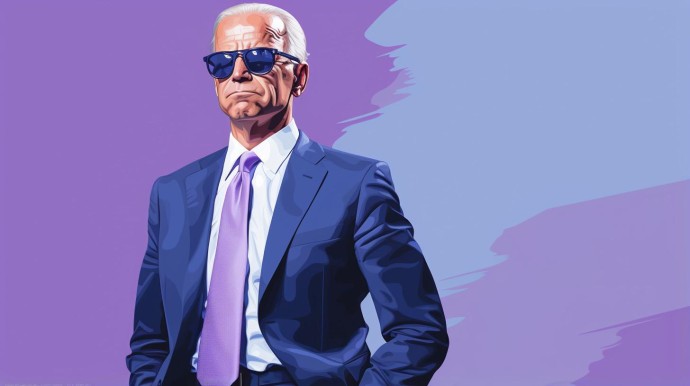 In a recent move to cement the U.S.'s stature in Asia, President Joe Biden embarked on a notable journey to India and Vietnam, seeking to present the United States as a more favorable ally than China.
No New Cold War on the Cards
Addressing audiences at the G20 summit in New Delhi and then in Hanoi, Biden elucidated his intention of fostering a transparent and straightforward relationship with China. He highlighted his mission: bolstering global alliances to ensure stability, especially fostering closer ties with countries like India and Vietnam.
Vietnam – A Strategic Partner
During a conversation with Vietnam's General Secretary Nguyễn Phú Trọng, Biden emphasized the pivotal role both nations play during these significant times. He touched upon pressing issues like supply chains and climate change, expressing hope for enhanced peace, security, and prosperity in the future.
G20 Summit's Take on Ukraine
At the G20, leaders managed to concur on a joint statement discussing climate change and economic development. However, they steered clear of directly denouncing Russia's actions in Ukraine. Jake Sullivan, National Security Adviser, recognized the statement's importance, appreciating its stand against forceful territorial acquisition. The G20's softer tone towards Russia's actions in Ukraine drew criticism from Ukrainian officials.
A Counter to China's Belt and Road Initiative
Biden unveiled plans for a new economic corridor connecting India, the Middle East, and Europe. This corridor aims to reshape global trade, offering an alternative to China's Belt and Road initiative. Beyond mere infrastructural development, this move seeks to enhance job opportunities, strengthen supply chains, and foster commerce and food security across nations.
The G20's Notable Absentees
The absence of Russian President Vladimir Putin and Chinese President Xi Jinping at the G20 summit was termed as a "disappointment." Yet, the U.S. saw this as a chance to reinforce its bonds with other participating nations.
Strengthening the U.S.-Vietnam Alliance
Biden's visit to Vietnam marked another step in drawing the nation closer to the U.S. An announcement regarding steps to assist Vietnam in diversifying from its dependency on Russian arms is anticipated. This deepening alliance between the U.S. and Vietnam has significant historical implications, especially considering their past conflicts.
Press Conference Hiccup
A slightly awkward scenario unfolded during a press conference in Hanoi. White House press secretary Karine Jean-Pierre abruptly concluded the event, even as Biden continued answering journalists' questions. The incident sparked discussions regarding Biden's age and his ability to serve another term if reelected.
In essence, Biden's trip to Asia was filled with strategic discussions, new plans, and a few hiccups, showcasing his commitment to repositioning the U.S. as a trusted partner in the global arena.