Ariana Grande's Authentic Take on Beauty: From Fillers to Embracing Aging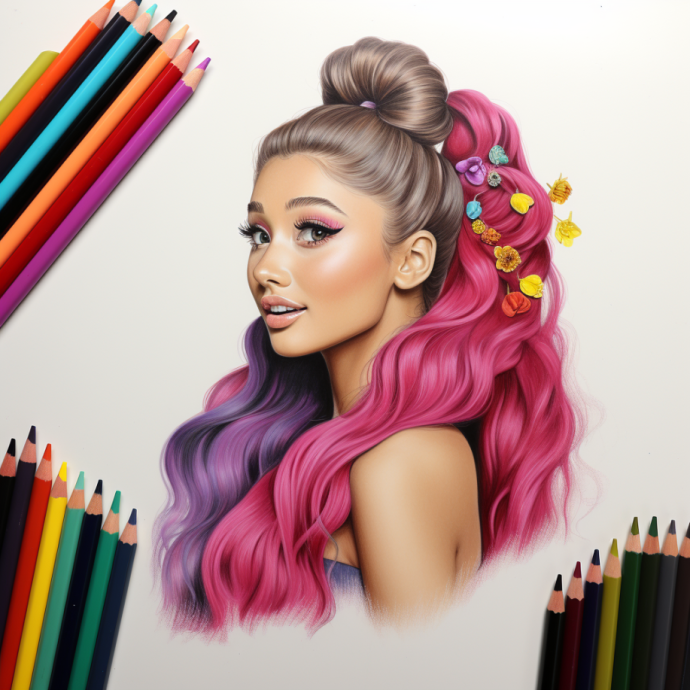 Ariana Grande recently shared that she's stepped back from lip fillers and Botox injections in the last few years. In a heartfelt video for Vogue on beauty, she opened up about her evolving relationship with beauty and how it has shifted over the years.
Grande, who had not previously spoken about having any cosmetic procedures, touched upon the challenges of growing up under the public eye. Dealing with constant scrutiny regarding her looks since a young age, she mentioned it was challenging to discern what feedback mattered.
As the 30-year-old singer and actor applied makeup during the Vogue video, she mentioned her past inclination towards more pronounced beauty enhancements. These included bigger hair and thicker eyeliner, which she often used as a protective shield. However, her perspective has changed. She now sees makeup as a means of self-expression and a way to highlight natural beauty.
She drew parallels between this evolution and her experience with cosmetic procedures. Grande confessed to having used lip fillers and Botox over the years, saying that she had them done as a form of hiding. She stopped in 2018, expressing how the constant alterations made her feel too different from her true self. Grande emphasized her newfound appreciation for the natural aging process, saying she looks forward to seeing her natural smile and cry lines deepen as she grows older.
No One Admits That
It's rare for celebrities to openly discuss the steps they've taken to alter their appearances, despite it being common knowledge in Hollywood circles. A few celebrities, such as Chrissy Teigen and Cindy Crawford, have been open about their cosmetic journeys. Blac Chyna has even documented the process of dissolving facial fillers on social media.
Recent data highlights the trend among young individuals opting for cosmetic enhancements. A survey from the American Academy of Facial Plastic and Reconstructive Surgery revealed that 27% of Botox recipients in 2022 were 34 years old or younger, a 6% rise since 2015. Furthermore, 75% of facial plastic surgeons observed an uptick in patients under 30 seeking cosmetic procedures. This statistic mirrored figures from the previous year, indicating a steady rise.
While Grande has chosen to step away from cosmetic procedures at present, she hasn't completely ruled out the possibility in the future. She mused about potentially considering a face lift a decade from now, emphasizing the importance of open conversations around beauty secrets and decisions.