Trump's Business Fraud Trial in NY Turns Up the Heat: Financial Documents Under Scrutiny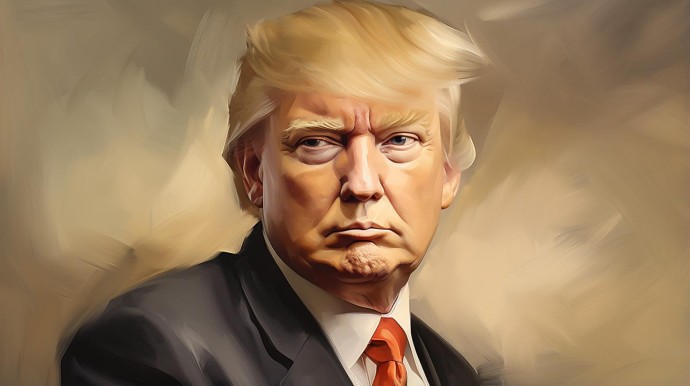 As the business fraud trial against former President Donald Trump proceeds in New York, both sides are gearing up for what promises to be an exhaustive review of Trump's financial history. Following a spirited first day of opening statements, attorneys will now delve deep into years of financial records to determine their relevance in proving or debunking allegations of fraud.
On the stand for a second consecutive day will be the accountant responsible for preparing several of Trump's financial statements over the years. This testimony is widely considered to be a critical element in the trial.
After spending the entirety of Monday visibly frustrated while observing the proceedings, Donald Trump announced that he will be returning to the defense table. On his social media platform, Truth Social, Trump informed his followers that he would be present in court on Tuesday.
New York Attorney General Letitia James, who initiated the lawsuit, has accused Trump of perpetuating fraud by knowingly providing false asset valuations to financial institutions, insurance companies, and other stakeholders. Last week, presiding Judge Arthur Engoron bolstered James' case with a preliminary ruling that found Trump guilty of inflating the worth of several properties, including his penthouse at Trump Tower and his Mar-a-Lago estate in Florida.
The ongoing trial will focus on six specific allegations outlined in the lawsuit, which could see Trump facing $250 million in penalties and a possible ban on conducting business in the state of New York. The judge has previously decreed that certain Trump-affiliated limited liability companies should be disbanded as part of the penalties.
Kevin Wallace, an attorney representing the New York Attorney General, asserted to the judge on the opening day that Trump had consistently falsified financial statements to appear wealthier. Countering this, Trump's legal team argued that the financial representations were legitimate and reflected the premium valuation of the luxury properties, amplified by their association with the Trump brand. Attorney Alina Habba stated that this is not fraud but merely a characteristic of the real estate industry.
Contrary to his absence from a prior trial that saw one of his top executives convicted for tax fraud, Trump was an active spectator during the opening statements. He took multiple opportunities to speak to the media, declaring the trial as a ploy to sabotage his potential 2024 presidential run. Displaying visible annoyance, Trump lashed out at Judge Engoron and Attorney General James, calling the former a "rogue judge" and the latter a "national disgrace."
Despite the high tensions, Trump departed the courtroom under the impression that he had gained an upper hand. This was based on Judge Engoron's remarks questioning the relevance of older financial documents that may be exempt due to the state's statute of limitations. Donald Bender, a retired partner from Mazars LLP, had testified about Trump's 2011 financial statement, leading the judge to ponder whether the document's age might render it irrelevant. Trump interpreted this as a positive sign and expressed his satisfaction on Truth Social, labeling it a "good day at trial."
Donald Bender's testimony is scheduled to continue, and the trial is expected to extend into December. Both sides are keenly aware that the stakes are high, and the outcome could have a profound impact on Donald Trump's personal and professional future.