Catching Up with the Sussexs: A Return to the Big Apple for Mental Wellness Amid Flashbacks of Papar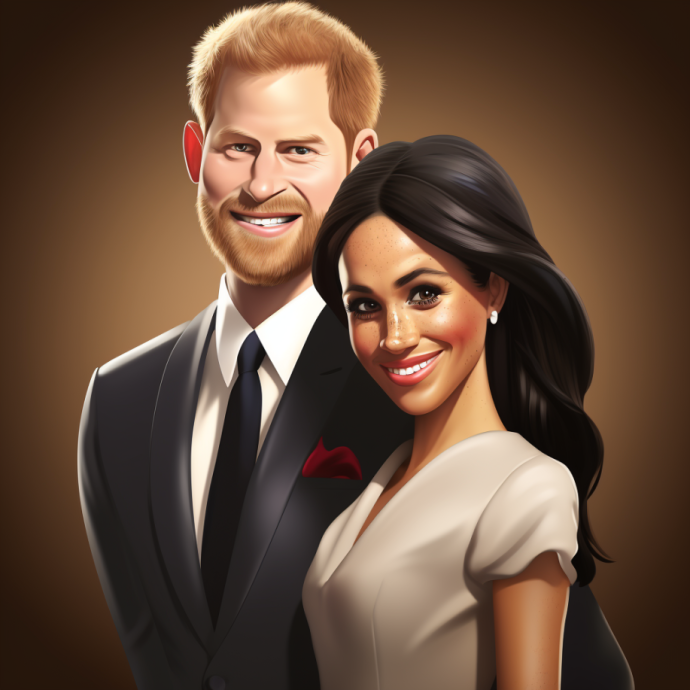 Harry and Meghan, the Duke and Duchess of Sussex, are gearing up for a meaningful return to Manhattan on October 10th, marking their first visit since a notorious car chase with paparazzi last May. The couple's trip to New York City is motivated by a cause they're passionate about — mental wellness. This is an interest they happen to share with Prince William and Kate Middleton, despite the rumored rift between the two royal pairs.
The couple is scheduled to attend the first in-person event of their Archewell Foundation in honor of World Mental Health Day. They will be hosting the Archewell Foundation Parents' Summit, focusing on "Mental Wellness in a Digital Age." The summit aims to serve as a guiding light for parents navigating the complicated landscape of mental health in our increasingly digital world.
This return to Manhattan isn't just grabbing attention for the summit; it's also stirring memories of a harrowing event almost five months ago. The couple found themselves in a dangerously chaotic situation after leaving an awards ceremony, where Meghan was being honored with the Ms Foundation Women of Vision Award. She shared the stage with LaTosha Brown, the co-founder of Black Voters Matter, and was accompanied by her mother, Doria Ragland.
According to Chris Sanchez, a member of the Sussexes' security team, that night was unparalleled in terms of the pandemonium they faced. He conveyed that they were followed by a mix of around a dozen vehicles, including cars, scooters, and bicycles, putting the public at risk and creating a situation that could have turned fatal.
Yet, authorities painted a less alarming picture. The New York Police Department, which supported the Sussexes' private security detail, acknowledged the trip as challenging but clarified there were no collisions, summonses, injuries, or arrests.
Meanwhile, on the other side of the Atlantic, Prince William and Kate Middleton are also dedicating their day to a similar cause. Despite ongoing reports of family estrangement, it appears both royal couples still align on many of their interests and causes. William and Kate will be in Birmingham, hosting a forum for young people called "Exploring our Emotional Worlds." This event seeks to bring together young individuals nominated by mental health and youth engagement charities. The aim is to stimulate a conversation about emotional management, resilience, and the importance of healthy relationships in life's journey, according to a statement from Kensington Palace.
In sum, the 10th of October will be a significant day for the royal family, despite the ocean that separates them. Both couples are contributing to the vital dialogue around mental wellness, each in their own unique way. However, for Harry and Meghan, the day may also serve as a poignant reminder of the price of fame as they revisit the city that was the backdrop to their "near catastrophic" encounter just months ago.