Royal Advocacy: Meghan Markle and Prince Harry Discuss Mental Wellness and Digital Age Challenges on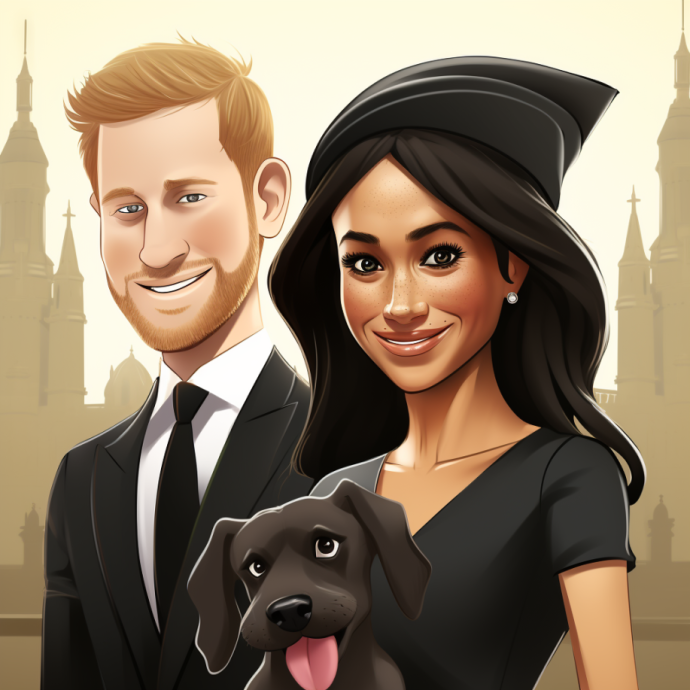 Meghan Markle and Prince Harry took to the Big Apple recently to raise awareness about mental wellness in the digital age. Through their Archewell Foundation, the couple offered an exclusive look into their gathering with other high-profile figures, such as TV host Carson Daly and U.S. Surgeon General Dr. Vivek Murthy. The intimate round-table discussion also involved a community of parents deeply invested in emotional well-being and digital safety for young people.
The Duke and Duchess of Sussex have been in a year-long collaboration with these parents, working behind the scenes to generate meaningful conversations around mental health. According to the Archewell Foundation's statement, the Parents' Summit served as a platform for individuals who have faced heartbreaking losses, often tied to their children's social media activities. The event aimed to foster a community that could collectively work toward making the digital world a safer place for younger generations.
The New York summit was not just another event but was part of the larger Project Healthy Minds' World Mental Health Day Festival. It was also Archewell Foundation's first in-person event since its inception in 2020, a year that marked the couple's formal departure from royal duties. Prior to the summit, Meghan and Harry visited The Marcy Lab School in Brooklyn as their first stop commemorating World Mental Health Day.
The summit was emotionally charged, featuring panels of parents who courageously spoke about the difficulties of dealing with loss and the pressing need to build a safer online space. Meghan and Harry took the stage alongside Dr. Vivek Murthy, engaging in a discussion moderated by Carson Daly. In the conversation, Prince Harry acknowledged the emotional investment of the participating parents, thanking them for their courage and for walking this journey with him and Meghan over the past year.
Meghan and Harry are no strangers to parenthood, with two children of their own — Prince Archie, 4, and Princess Lilibet, 2. Their role as parents has intensified their commitment to transforming the digital landscape. During the panel, Harry emphasized the need to convert personal pain into collective purpose, providing not just empathy but actionable solutions for a safer digital world.
Wrapping up the summit, Carson Daly directed a poignant question at Meghan, asking her to comment on the urgency of digital safety from a maternal perspective. Meghan responded that being a mother is at the forefront of her priorities. Although her own children are still too young to be directly affected by the digital world, she expressed concerns about the rapidly changing digital landscape they will inevitably face. However, she remained optimistic, inspired by the positive changes she has seen through the collaborative efforts of the Archewell Foundation and its community partners.
In summary, the event underscored that everyone — parents, public figures, and experts alike — has a role to play in shaping the digital world for the better. Meghan concluded by stressing that as we continue to share stories, amplify voices, and broaden awareness, significant change is not just possible but inevitable.