Hold Tight, Rihanna Aficionados: A World Tour and Fresh Tunes Are On The Horizon!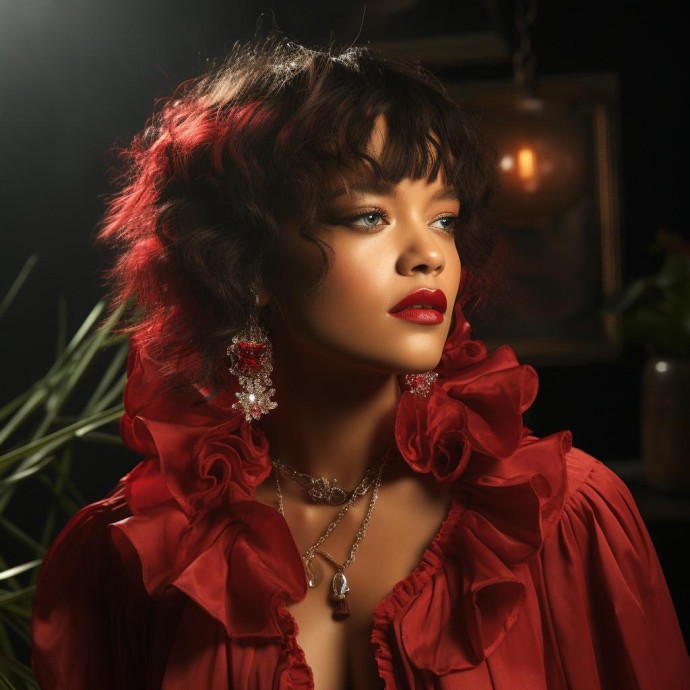 Rihanna is making a big splash and she's coming back stronger than ever. She's cooking up some fresh tunes and even plotting a globe-trotting tour for 2024-2025, teaming up with Live Nation to make it all happen. Entertainment Tonight spilled the beans that we've been waiting a whole year since Rihanna graced us with her Oscar-nominated hit "Lift Me Up" from the Black Panther sequel. It was her first solo track in a jaw-dropping six years. It's been that long since she blessed us with a full album.
Rihanna's personal life has been busy lately. After welcoming their first child, RZA Athelston Mayers, in May of last year with partner A$AP Rocky, the couple recently introduced their second child, Riot Rose Mayers, to the world. Sources close to the family informed Entertainment Tonight that both parents are deeply involved in their children's lives and are thoroughly enjoying the experience of being a larger family.
Earlier this year, fans were pleasantly surprised when Rihanna chose the Super Bowl LVII halftime show as the platform to announce her second pregnancy. The event elicited an overwhelming emotional response from her global fan base. Those in the know shared that becoming a mother is Rihanna's crowning achievement and that she and A$AP Rocky have always aimed to expand their family.
Despite juggling highly demanding careers, the couple remains steadfast in their commitment to each other and their growing family. Insiders reported that becoming parents has even strengthened the bond between them, adding new layers of depth to their relationship.
Recently, Rihanna has decided to step back from her role as the CEO of Savage X Fenty. In a statement to Vogue Business earlier this year, Rihanna expressed her enthusiasm for the brand's trajectory and introduced Hillary Super, former CEO of Anthropologie Group, as the new CEO.
While Rihanna will continue to act as an executive chair for Savage X Fenty, her withdrawal as CEO may signal that she's clearing the decks for a full-fledged return to music. Although there's no confirmation yet on whether her much-anticipated ninth studio album will finally materialize, what's certain is that new melodies from the Barbadian singer will be gracing our ears soon.