Adam Driver Challenges Streaming Giants: Why Can't They Meet Union Demands?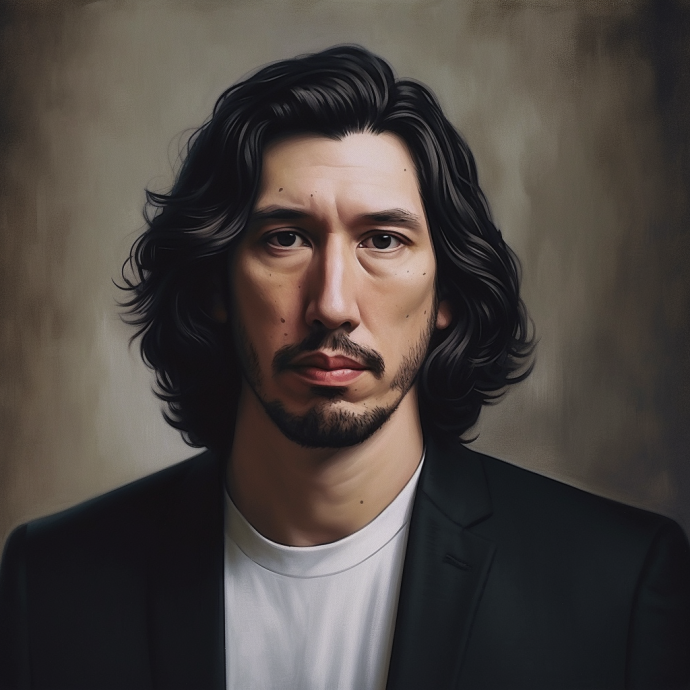 In a recent event at Italy's Venice Film Festival, Adam Driver, the renowned actor set to star in the forthcoming movie "Ferrari", voiced his concerns about world-famous streaming platforms (Amazon and Netflix). As he promoted his movie, he drew attention to the ongoing strikes by the Hollywood community, involving both actors and writers.
Though actors usually refrain from promoting films from the big studios while the Screen Actors Guild-American Federation of Television and Radio Artists (SAG-AFTRA) strike is in effect, Driver's "Ferrari" stands as an exception. The film's distribution will be managed by Neon and STX, two companies that remain untouched by the strike, as reported by The New York Times.
At the festival, Driver expressed his pride in representing a film that's not under the umbrella of the Alliance of Motion Picture and Television Producers (AMPTP), a notable association representing major studios. He commended the provisions by SAG-AFTRA that permit striking actors to engage in projects by independent studios, as long as those studios respect an interim agreement and adhere to the union's conditions.
What made headlines was Driver's pointed observation. He questioned the disparities in the reaction to the union's concerns by different-sized distribution companies. He wondered aloud why smaller entities like Neon and STX International were able to accommodate the requests put forth by SAG, yet behemoths like Netflix and Amazon seemed to struggle in this regard.
The ongoing strike by SAG-AFTRA commenced in mid-July, with the intent of negotiating better compensation and working conditions. While actors are compensated when their films or shows are broadcast on television, there's a glaring difference in payment when the same content is streamed on platforms such as Netflix.
Further compounding the union's worries is the rise of artificial intelligence. SAG-AFTRA is championing for actors to receive fair compensation should their work be utilized to train AI systems. Additionally, they emphasize the need for performers to have autonomy over their personal images.
This situation echoes similar concerns raised by the Writers Guild of America members who initiated their strike in early May, with issues paralleling those of SAG-AFTRA.
On a lighter note, fans are eagerly awaiting the release of "Ferrari", chronicling the life of the legendary race car driver and entrepreneur, Enzo Ferrari. The movie is set to hit theaters on December 25.