SpaceX Starship's Second Launch: The Sky's Not the Limit, Orbit Is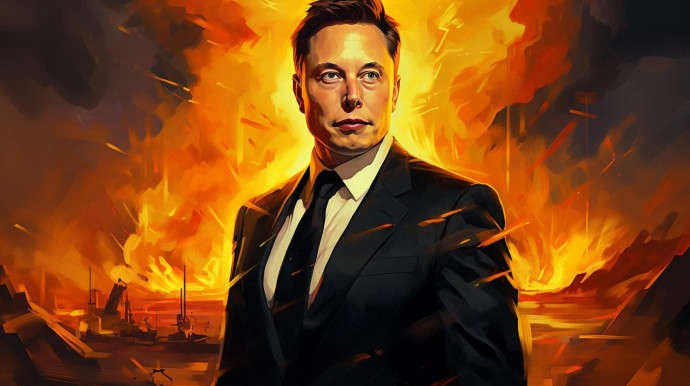 In a recent revelation, SpaceX's dynamic CEO Elon Musk disclosed that the company's groundbreaking Starship vehicle might just break through the Earth's atmosphere on its upcoming second test flight. During an engaging discussion at the International Astronautical Federation's annual conference last Thursday, Musk conveyed an air of cautious optimism about the rocket's chances to make orbit.
Previously, the first test flight of Starship concluded in a spectacle — ending in an explosion. Yet, setbacks are but stepping stones for SpaceX, and Musk revealed that the company has adopted "hot-staging," a daring technological move. In this methodology, the Starship will ignite its engines while still practically tethered to its booster. Musk expressed that this component, being a first-time endeavor for them, is the riskiest aspect of the forthcoming second flight.
Musk also added a dash of realism to the conversation, saying that if the engines ignite successfully and the spacecraft withstands the internal pressures during this stage — there's a good chance it would reach orbit. He did clarify, however, that it would be "just a tad below orbit" to be precise.
The SpaceX CEO had earlier shared some insights with journalist Ashlee Vance back in June. During that discussion, Musk revealed that more than a thousand modifications have been made to the Starship since its initial flight. Hot-staging is among these, expected to provide the spacecraft with an extra jolt of energy, owing to the simultaneous thrust from its booster.
Notably, Musk was optimistic enough to estimate the rocket's chance of reaching orbit at around 60%, conditional on how well the stage separation goes. This optimistic outlook marks a change of tone for Musk, who is generally known to be more guarded in his predictions.
Abhi Tripathi, the ex-mission director for SpaceX's Dragon spacecraft, commented on Musk's optimism. According to Tripathi, the SpaceX CEO is expressing a level of confidence not usually seen from him. Tripathi also gave his own barometer for success for the upcoming test flight. In his view, minimal damage to the launch mound and ground infrastructure, along with the functioning of at least 32 out of 33 engines, would make the test flight a triumph, regardless of other outcomes.
With an ambitious second flight on the horizon, the world is watching closely. Whether or not Starship makes it to orbit, its journey represents another chapter in humanity's quest to explore and inhabit outer space. The stakes are high, the challenges manifold, but then again, when has SpaceX ever shied away from pushing boundaries?