Tangled Webs in Tech Tycoon Families: Grimes Initiates Legal Battle Against Elon Musk Over Child-Rel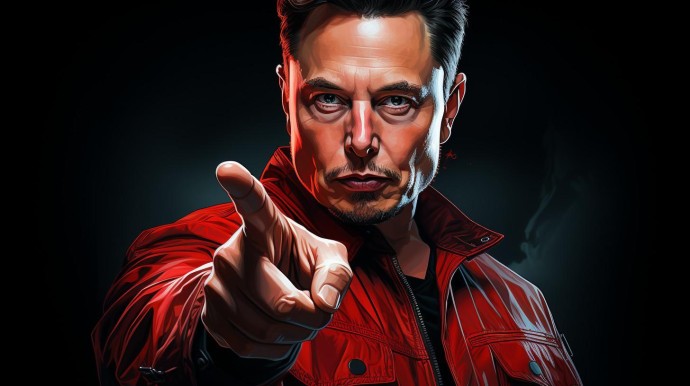 Claire Boucher, popularly known by her stage name Grimes, recently took legal action against Elon Musk, filing a petition to establish a parental relationship. The case was registered at the Superior Court of San Francisco. Legal experts suggest that such a petition typically arises when two unmarried individuals are trying to legally confirm their parentage over a child. This may also pave the way for seeking child support or custody rights.
As of now, specifics of the petition remain undisclosed. Musk hasn't publicly responded to the legal action, nor has Grimes filed any additional petitions related to child custody or support. Neither of their legal teams have offered any comment, despite numerous attempts to reach them.
The couple, who share three children, including their firstborn Æ A-12 — often referred to as baby X — have been in the spotlight for their unconventional family dynamics. Musk is noted for involving baby X in various aspects of his professional life, from bringing him to meetings at his social media company X (formerly known as Twitter) to featuring him in interviews and SpaceX launches.
The legal move comes on the heels of Grimes' emotionally charged social media posts. Weeks earlier, she had openly requested, in a now-deleted post on the platform X, that Musk allow her access to her son. Her plea was instigated by a photograph shared by Musk's biographer, Walter Isaacson, which depicted Musk with Shivon Zilis and their two children. In the same post, Grimes revealed that she hadn't been allowed to even see photographs of these children, claiming that the situation had torn her family apart.
According to Isaacson's biography on Musk, Grimes was in the dark about Musk's decision to father another child with Zilis. The singer reportedly only found out about this when the news was broken by media outlets.
Subsequently, Grimes and Zilis seemingly put their differences aside, announcing an end to their public feud. Grimes even posted on social media, stating that past communications about the twins had been mishandled but that she now fully understands and forgives what transpired. She also mentioned looking forward to their children growing up together.
Elon Musk, known for his multiple business ventures and high-profile relationships, has 10 known children from various partners and spouses.
The unfolding legal drama adds another complex layer to Musk's already intricate personal life, leaving many to wonder how this will play out in both the courts and the court of public opinion. With the situation continually evolving, it's clear that the story is far from over.