From the Caribbean Sun to the Atlanta Sky: Prince Harry and Meghan Markle's Romantic Getaway and Ret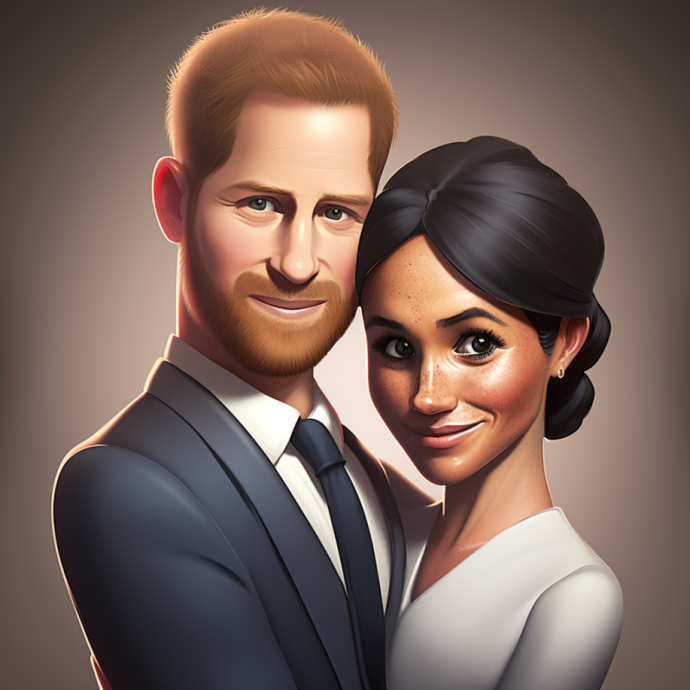 Prince Harry and Meghan Markle recently caught the attention of onlookers as they arrived in Atlanta, shortly after taking a cozy weekend break in the Caribbean. Sources report that the Duke and Duchess of Sussex flew back to the United States on a private flight, marking the end of their short escape to Canouan, a petite island in St Vincent and the Grenadines.
Onlookers noted that the couple appeared to be in high spirits as they stepped off the aircraft and made their way through the airfield. Their arrival didn't go unnoticed, as they were welcomed by airport staff as well as officers from the U.S. Customs and Border Patrol.
Meghan looked radiant, possibly owing to the post-holiday glow. She seemed ready for the crisp Atlanta climate, donning a black long-sleeve maxi dress coupled with brown slip-on sandals and a stylish blue scarf. Fashion observers couldn't help but notice her dark sunglasses and her hair, casually styled in a messy bun. As for her carry-ons, Meghan held a tote bag adorned with the words "Cream of the Islands" and had a sunhat in hand, perhaps a memento from their sunny escapade.
Harry also showed a laid-back ensemble. He sported a white polo shirt, olive pants, and casual footwear. To complete his relaxed, post-vacation appearance, he wore a black cap and had a weekender bag at his side.
Interestingly, the Sussexes' young children were not spotted with them, leading to speculation that they might not have been part of this particular journey. This absence has intrigued many, considering the close-knit nature of the family.
As for the reason behind their trip to Atlanta, it remains a matter of speculation. Given that they have a close relationship with Tyler Perry, who owns a significant studio lot in the city, many are wondering if the visit might be for business rather than leisure.
The couple's brief time away from the public eye follows a hectic schedule. Just weeks before, they were engaged in several high-profile activities. They were in Germany for the Invictus Games, an event that holds a special place in Harry's heart. Shortly after that, they were seen in New York, participating in Archewell's first in-person event, which coincided with World Mental Health Day.
This whirlwind of activities makes their recent escape to the Caribbean all the more intriguing, signaling perhaps a much-needed respite from their bustling lives. Whether they were in Atlanta for work, leisure, or a combination of both, what remains evident is the couple's knack for balancing their public commitments with private moments.