Taylor Swift and Travis Kelce's Budding Connection: More Chill Vibes Than Love Songs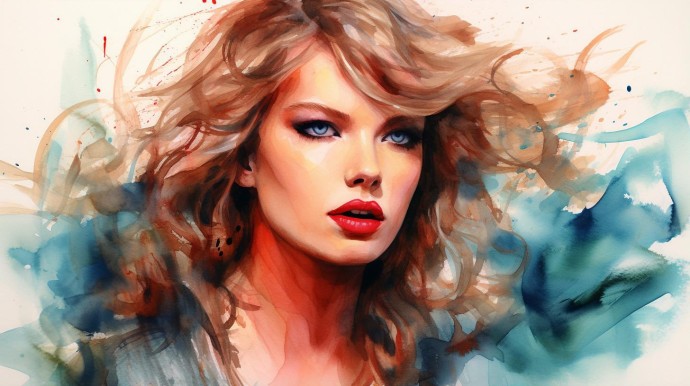 If you've been tuning into the buzz about Travis Kelce and Taylor Swift's rumored relationship, don't expect to see any dramatic love declarations on social media just yet. According to insiders who spoke to People, the pair are still in the early stages of getting to know each other. The vibe is casual, and no one's in a rush to put a label on it.
People's report emphasized that this isn't a head-over-heels love story. The insiders reaffirmed that both Kelce and Swift are enjoying each other's company but haven't delved into any deep "where is this going" conversations. One insider described Kelce as a charming individual who's more into "hanging out" with Swift rather than formally dating her.
Similarly, while Taylor Swift is busy enchanting the world with her music and her Eras tour, Travis Kelce is focused on his career on the football field with the Kansas City Chiefs. As one source said, Kelce has always prioritized his football career, especially during the NFL season. For him, it's all about the Chiefs and contributing to his team's success.
Yesterday, the Daily Mail also chimed in on the topic, reporting that Taylor Swift does have genuine affection for Travis Kelce. Furthermore, Swift's inner circle is reportedly supportive of the friendship. They appreciate that Kelce shares values similar to Taylor's and that he isn't part of the glitzy entertainment world. According to the source, Kelce brings a sense of balance to Swift's life, and his family is equally enamored with the pop sensation.
In line with keeping things low-key, Entertainment Tonight received a tip that when the two celebrities initially connected, Swift was in the mood for something fun and relaxed. As things are unfolding between them, both are interested in maintaining a sense of privacy about where their connection might lead.
Over the weekend, Swift attended a Chiefs game where Kelce was playing, but don't expect to find photos of them cozying up together. Swift was seen sticking to her own group of friends and exited the stadium without Kelce. Additionally, Page Six revealed that they did spend some time together on Sunday morning before the NFL game. Kelce was even spotted leaving Swift's apartment around 11 a.m.
In summary, if you're imagining Taylor Swift and Travis Kelce as the next big power couple, you might want to hold your horses. While there's no denying the connection between them, it's still more of a laid-back hangout situation than a romance set to a Taylor Swift ballad. As for what the future holds? Only time will tell, but they're both planning to explore it away from the public eye.