Trump Surges Ahead in Latest Poll: Age and Policy Concerns Plague Biden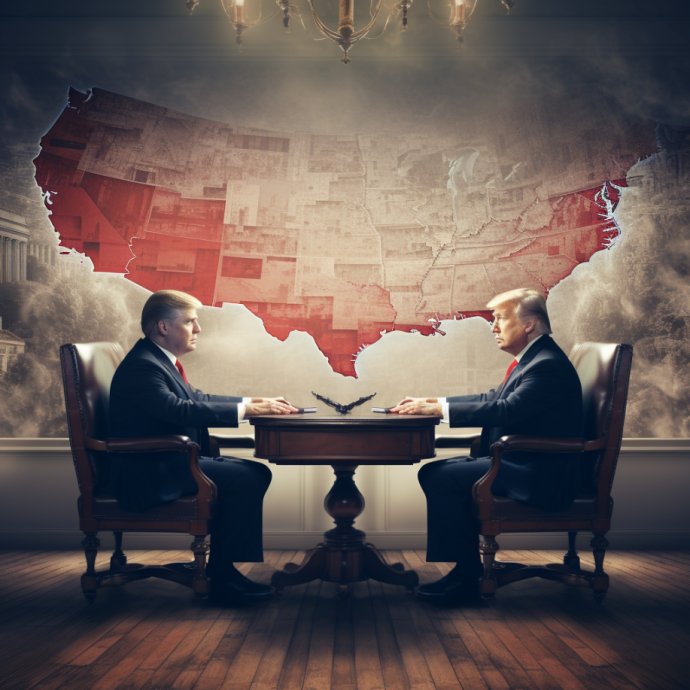 According to a recent poll released by The Washington Post and ABC, if the 2024 presidential elections were to occur today, Donald Trump would reportedly have an edge over President Biden by 10 percentage points. The poll results suggest that Trump could potentially secure 52% of votes, while Biden might bag only 42%.
Interestingly, many participants in the poll expressed dissatisfaction with President Biden's approach to the economy and the situation at the U.S.-Mexico border. Concerns over his age were also prevalent among the respondents. Despite these figures, The Washington Post highlighted that the significant lead of Trump in this survey appears to be an exception, with most other public polls indicating a much closer competition.
Amid these findings, Biden's approval rating reportedly stands at a concerning 37%. Even more alarming for the Biden camp is that 56% of those surveyed were noted to actively disapprove of his leadership. Discontent among Democrat and Democrat-leaning participants was evident, as around 60% of them conveyed their preference for a different nominee for the next elections. Their concerns seemed to center around Biden's age, the economy, and the persistent border issues.
While Biden's 2024 campaign remained silent when sought for a comment by Fox News Digital, other political dynamics were at play. The decision by House Speaker Kevin McCarthy to initiate an impeachment inquiry against Biden received significant support. 58% of participants believed that Biden is being held to account, consistent with legal expectations for any president. However, 32% felt that he was being unjustly targeted.
Intriguingly, the poll also disclosed that Trump is especially popular among the younger demographic, holding a robust 20% lead over Biden for voters aged 35 and below. Age seems to be a persistent theme, with 70% feeling that Biden, at 80, is too old to hold office. In contrast, only half of the respondents felt the same about Trump, who is currently 77.
To add perspective, Biden, at 80, is the eldest individual to ever seek the U.S. presidency, closely trailed by Trump. If re-elected, Biden would be 82 upon commencement of his second term.
The poll, conducted from September 15 to 20, engaged a random sample of 1,006 U.S. adults. Both landlines and cellphones were used for contact, and the survey boasts a margin of error of 3.5%.