Bezos' Billionaire Bunker Buy: Amazon Mogul's Luxe Love Nest in Miami's Elite Enclave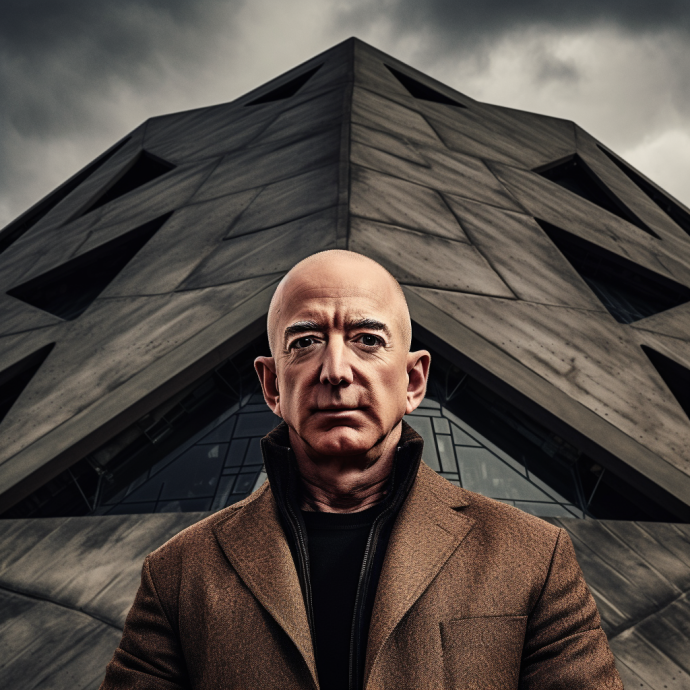 Amazon's founder, Jeff Bezos, now ranked as the world's third wealthiest individual, has treated himself and his soon-to-be-wife, Lauren Sanchez, with a lavish $68 million mansion tucked away in Florida's elite enclave, often dubbed as the "Billionaire Bunker." With a net worth hovering around $163 billion, as stated by Bloomberg, Bezos clinched this prime piece of real estate on Indian Creek Island through a private transaction last June.
The splurge came just a month after Bezos wooed Sanchez with an opulent diamond engagement ring believed to be valued at around $2.5 million. Their engagement festivities took place aboard his grand $500 million yacht, adorned with a helipad, pool, and a mermaid statue bearing a striking resemblance to Sanchez.
The acquired property is nestled in an artificial island territory that boasts its municipality and dedicated law enforcement. This enclave is also the chosen residence for high-profile figures like Tom Brady, Ivanka Trump, Jared Kushner, Carl Icahn, and singer Julio Iglesias.
The residence, sprawled over 9,259 square feet and established in 1965, takes pride in its prime waterfront position, covering 2.8 acres. The prior owner of this grand home was Tulia Soucy de Gonzalez Gorrondona, a name associated with the hotel industry and MTM Star International Corp, as pointed out by Bloomberg. Historical sales records indicate that this property last changed hands in 1982 for a price tag of $1.4 million, which equates to roughly $4.4 million in today's money after accounting for inflation.
Flanked by around 40 other luxury estates, all boasting waterfront views, Indian Creek Island is also known for its sprawling 18-hole golf terrain and lavish docks carved from Brazilian teak, accommodating yachts that dwarf 100 feet in length, making it an apt docking spot for Bezos' 417-foot superyacht, Koru.
Insider whispers suggest Bezos may have his eyes set on another adjacent property, currently up for grabs for a whopping $85 million. Should he make the purchase, this neighboring estate, situated at 12 Indian Creek Island Road, would add seven bedrooms and 14 bathrooms, spanning 19,064 square feet of opulence, to his ever-expanding property collection.
Bezos already has an array of plush properties under his belt. From a sprawling Beverly Hills mansion acquired for $165 million in 2020, Washington D.C.'s largest residence, a luxurious Hawaiian estate worth $78 million, to properties in Medina, Washington, and a massive ranch in West Texas, his real estate appetite seems insatiable. Not to mention his investments nearing $100 million in a prime NYC Fifth Avenue apartment structure.
This Miami acquisition is somewhat sentimental for Bezos, as it's a nod to his alma mater, Miami Palmetto Senior High School, from which he graduated in 1982.
Post his split with MacKenzie Scott in 2019, Bezos' penchant for opulence seems to have intensified, highlighted by his recent $500 million yacht acquisition, rumored to have an annual operating cost of $25 million.