Travis Barker's Mysterious Family Emergency: Details and Reactions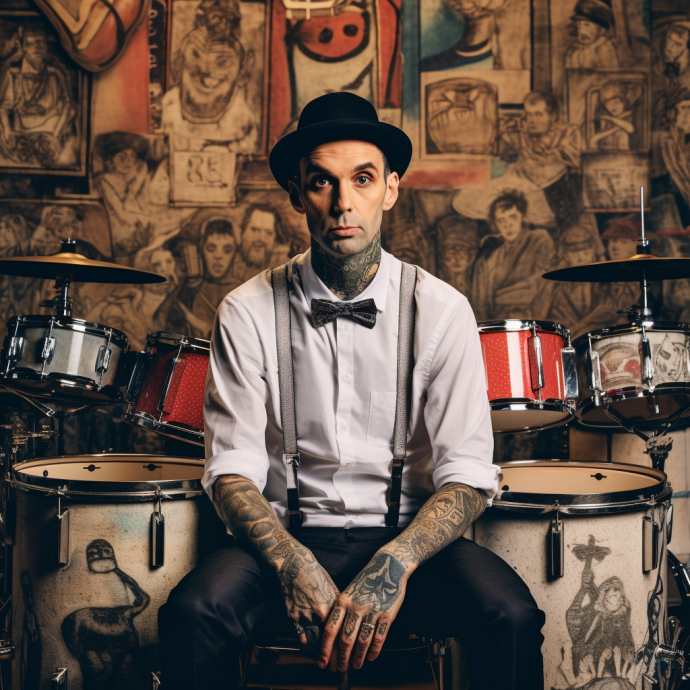 Travis Barker, known as the drummer for Blink-182 and recently married to Kourtney Kardashian, abruptly left Scotland due to an unspecified family emergency. Barker's sudden departure took place just as he was about to perform with his band in Glasgow. Interestingly, he had shared photos on Instagram which showed a prayer room, leading to much speculation and concern among fans and followers.
It was reported that Blink-182 made an official statement on X, the platform we used to know as Twitter. The statement informed fans that Travis had to urgently return to America because of a pressing family matter. Consequently, their performances in Glasgow, Belfast, and Dublin have been postponed. The band conveyed that any further updates regarding the situation would be disclosed at a later time.
In the hours preceding Blink-182's announcement, Barker had uploaded some unsettling images. These pictures featured a stained glass window, a banner reading "Together we pray", and a door marked "Prayer Room". Some internet detectives believe that these photos were taken at Glasgow Airport. This has led to widespread speculation that the emergency might be related to Barker's pregnant wife, Kourtney Kardashian.
Shanna Moakler, Travis Barker's ex-wife and mother of his two children, spoke up about the matter. In her interaction with photographers in Los Angeles, she expressed her hope and prayers that everyone, especially Kourtney and their unborn baby, is safe. Moakler admitted her unawareness about the exact situation but highlighted the importance of their children's safety. She also pointed out that canceling shows is a significant decision for the band.
Requests for comments made to representatives of both Barker and Kardashian were not immediately answered. To date, other family members, including renowned figures like Khloé and Kim Kardashian and Kris, Kendall, and Kylie Jenner, have yet to comment on the situation.