Messi's Midas Touch: A Major Surge in MLS Ticket Sales Post His Arrival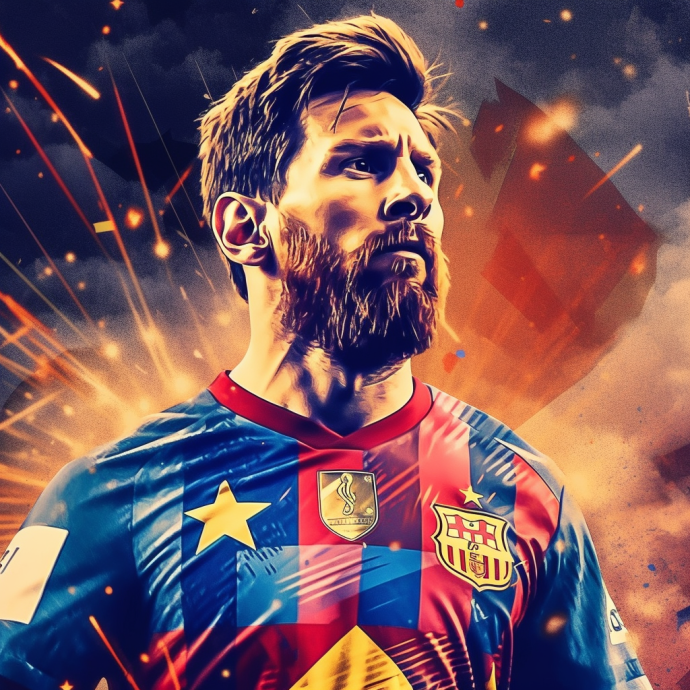 Lionel Messi's groundbreaking move to Major League Soccer (MLS) has spurred a tidal wave of demand in the US sporting world. Since his transition to Inter Miami CF, ticket prices for late-season games have experienced an astonishing surge of over 1,700% on the secondary market compared to the previous year.
In July, Messi penned an astounding contract with Inter Miami CF valued between $50 to $60 million annually. This impressive package also encompasses an equity share in the team. On top of that, the football maestro has secured undisclosed revenue-sharing pacts with tech giant Apple TV and sportswear behemoth Adidas.
This meteoric move has injected newfound enthusiasm into MLS, a league that has historically remained in the shadow of its global counterparts regarding top-tier talent. Messi's magnetism has drawn spectators and fans alike, catapulting the league's status.
Following the Messi effect, subscriptions to the "MLS Season Pass" on Apple TV have seen a 100% surge, reveals Jorge Mas, the owner of Inter Miami. The club's digital footprint on Instagram has dramatically swollen from a 1 million count to a staggering 14 million followers, as reported by the Miami Herald. Furthermore, the voracious appetite for Messi-themed jerseys has been so robust that anticipated delivery dates from the MLS official store have been deferred to as late as October.
The Messi phenomenon is palpable in ticket pricing, both for Inter Miami's home and away fixtures. As per TicketIQ data, there's been a whopping 468% surge in the average listing price for home games since Messi's induction, escalating from $152 to $864. The resonance is even more profound for away fixtures, especially in major hubs like New York and Los Angeles. Cumulatively, the ticket rates for these away matches have leapt by an incredible 1,002% from the previous year.
For context, consider the match against the New York Red Bulls slated for August 27: the average ticket now commands a price of $1,674. In stark contrast, the same fixture last year had an average rate of merely $90, translating to an eye-watering 1,760% increment.
Likewise, the match against arch-rivals Orlando City SC paints a similar picture. Where the average ticket stood at $97 in 2022, it has now rocketed to an astronomical $1,755, marking a 1,709% hike.
Even the traditionally affordable seating sections haven't been immune. The most budget-friendly ticket for the game against the New York Red Bulls has catapulted from a modest $36 to a whopping $578 post Messi's arrival. Similarly, the entry-level ticket against Chicago Fire FC, which stood at $23 last year, now demands a price of $192.
In sum, the Messi mania has not only redefined Inter Miami CF's fortunes but has also cast a radiant spotlight on MLS, elevating its status in the global football arena.