Unraveling Royal Relations: Harry's Missed Opportunities and the Road to Reconciliation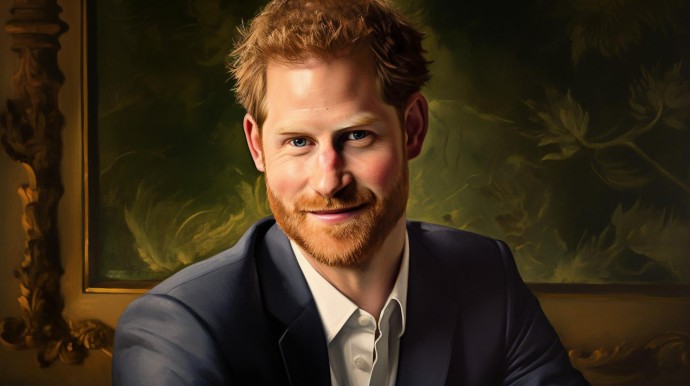 For some time, ardent followers of the British royal family had been speculating about Prince Harry's whereabouts during the one-year mark of the passing of Queen Elizabeth on September 8. Prince Harry's schedule made it known that he would be present in the U.K. on the eve of the anniversary for the WellChild Awards on September 7, a cause he has championed for over a decade and a half. Shortly after, he was due to head to Dusseldorf, Germany for the commencement of the Invictus Games on September 9. This left a conspicuous gap in his itinerary on September 8, fueling hope that he might take this opportunity to bond with his kin over their mutual sorrow concerning the Queen's departure.
However, the precise sequence of events remains shrouded in mystery. It was relayed by renowned royal commentator, Ingrid Seward, that King Charles had extended an invitation to Prince Harry to join him at Balmoral in Scotland. This location bears a heavy emotional weight, as it was the last residence of Queen Elizabeth before her passing. Yet, Prince Harry did not accept this gesture. Seward, who heads Majesty Magazine, expressed her views candidly, suggesting that Harry missed a golden chance. She emphasized the significance of such an invitation, hinting that many would rearrange their commitments to accept it.
Choosing another path, Harry decided to honor his grandmother's memory by visiting St. George's Chapel at Windsor, her final resting place. Contrary to some narratives that portrayed him as a solitary visitor, it's understood that his cousins, Princess Beatrice and Princess Eugenie, accompanied him.
In her further discourse, Seward highlighted the preconditions for any reconciliation between Harry and the royal family, emphasizing that it must be led by the King. She also touched upon the strained ties between Harry and his father, particularly after some revelations made by Harry in his memoir, "Spare", published the previous January. Addressing the subject of Harry's accommodation during his U.K. visit, Seward alluded to rumors suggesting that Harry had requested to stay at Windsor or other regal estates in London. The specifics of his stay, however, remain undisclosed.
Adding another layer to this intricate relationship web, it was reported by OK magazine that Harry is consistently hopeful for outreach from his family, especially his father and brother. He is said to deeply miss his homeland and the familiar voices of his kin. Yet, as the magazine suggests, the bond with his elder brother, Prince William, remains in a delicate state. While there isn't any new turbulence stirring the waters, progress seems elusive. Sarah Hewson, another royal expert, commented on the profound emotional rift between the two brothers. She believes that mending such profound hurt is a long journey and, currently, there's little indication that either party is willing to initiate the healing process.