When Taylor Met Beyoncé: The Fairytale Moment at "The Eras Tour" Concert Film Premiere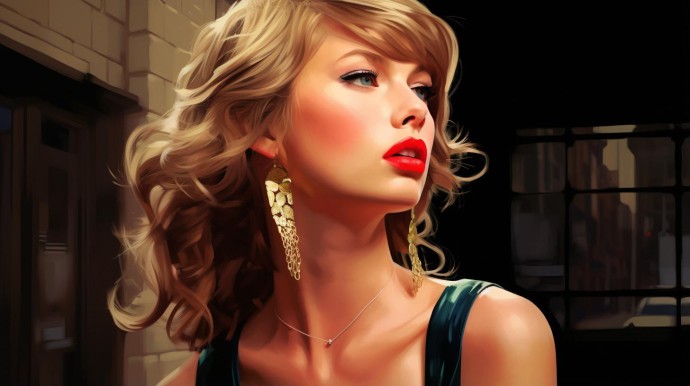 Could this night get any more magical? Beyoncé graced Taylor Swift's LA premiere of her new concert film, "The Eras Tour," and you could practically see the stars aligning. A visibly excited Taylor couldn't help but share her joy on Instagram, saying that Beyoncé has been a pillar of inspiration throughout her musical journey.
Accompanied by a super-fun Boomerang clip, Taylor's heartfelt Instagram post poured over how Beyoncé has forever shaped her life and career. She mentioned the invaluable lessons Beyoncé has imparted, like challenging industry norms and always keeping a generous spirit. For Taylor, having Beyoncé there felt like stepping into a real-life fairytale.
But the video wasn't just heartfelt words — it was also a peek into their off-stage friendship. The clip showed the two music giants at the forefront of the theater, diving into a box of special edition "Taylor Swift The Eras Tour" popcorn. There were laughs, popcorn tosses, and the kind of genuine connection you can't fake.
Fashion-wise, Beyoncé brought her A-game, fresh from her own "Renaissance World Tour." She sported a sleek black get-up with an eye-catching silver breastplate. Taylor, not to be outdone, dazzled in a strapless blue Oscar de la Renta gown, complete with floral cutouts and a sparkling diamond necklace.
This story's not just about one magical evening, though. Fans should brace themselves — Taylor's concert film is hitting screens in more than 100 countries this Friday. And hold onto your seats, because Beyoncé's own film, "Renaissance: A Film by Beyoncé," will debut on December 1, taking us behind the scenes of her latest world tour.
Yet Beyoncé's appearance wasn't the only highlight. Taylor took some time to share how transformative "The Eras Tour" has been for her. She called it the "most electric experience" of her life, crediting her band, dancers, and crew for their dedication. Through rain or shine, she said, they put on a show that left everyone grinning, all thanks to the love from their fans.
As if we needed any more proof that this premiere was a hit, Taylor posed with an array of celebs and team members, including film director Sam Wrench and some super lucky fans. What's more, the concert film's advance ticket sales have already exceeded $100 million globally and even shattered AMC's U.S. record for single-day sales in just 24 hours.
So, yeah, it was an evening that sent the star meter off the charts, and a heartwarming testament to the enduring influence and friendship between two of the music industry's biggest names. And let's face it, we can't wait to see what they'll come up with next.